What's on Dawson Trail
History
The Dawson Trail is the first road linking eastern and western Canada, between Fort William (Thunder Bay) and St. Boniface. Today, a stretch of 150 km allows you to go back in time and explore different municipalities. You can start your road trip in St. Boniface, and then follow the recommended order. You can also take the trip in the opposite direction, do only part of it, it's really flexible!
The common thread of the expedition is the panels. Moreover, you can consult the excellent website of the Treasures of the Dawson Trail to prepare your itinerary: Google Maps, archive photos, detailed explanations, everything is there.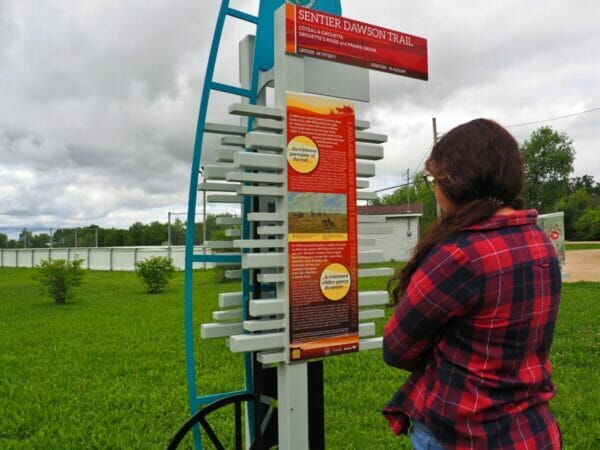 Dawson Trail Museum
Located in the former Church of the Enfant-Jésus de Richer, the Dawson Trail Museum contains many historical artifacts and truly detailed information about what can be found on Dawson Trail.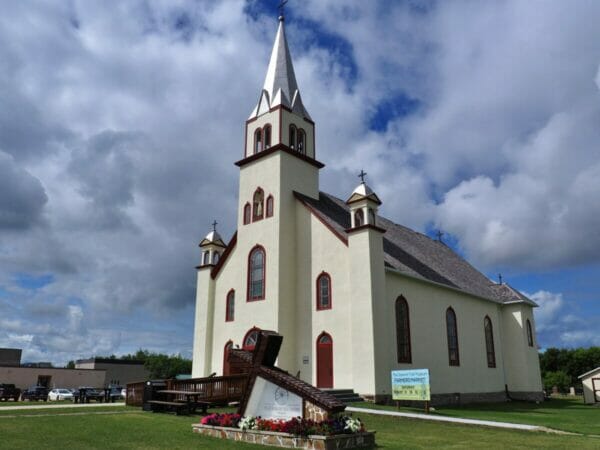 My favorite anecdote I read in the museum is that Dawson Trail has a hidden treasure. In 1871, a soldier in Wolseley's army is said to have hidden gold somewhere. Despite much research, both in books and in the field, no one has found anything yet!
Great food
While travelling through these villages, you'll find yourself with plenty of options if you're feeling hungry. A road trip wouldn't be complete without a visit to a drive-in, and I have two fantastic recommendations for you.
📍Brian's Drive-In in Lorette
This restaurant is known for their fatboys. This burger is a Manitoba specialty, but every cook keeps their sauce recipe a secret. In Brian's, however, we know that there is cinnamon! If you're not in the mood for a burger, the milkshakes are delicious.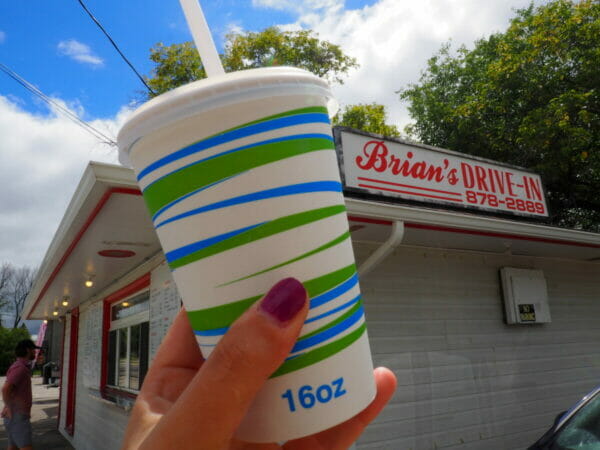 📍Vicky's in Ste. Anne
The picnic tables call for a break during your visit to St. Anne. Wraps, burgers, hot dogs, fries, pizza or onion rings, the choice is yours. 

And finally, for a coffee break, Dawson Trail Coffee in St. Anne, which opened in 2021, has a range of hot and cold drinks and serves homemade sandwiches on weekdays.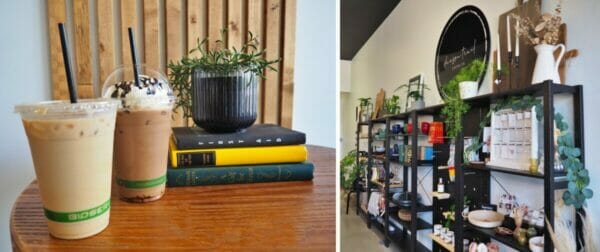 Shops
In addition to the Dawson Coffee, where you can find jewellery, soaps and dishes, there are several opportunities to shop locally on  the Dawson Trail:
The Dawson Trail Museum shop in Richer for T-shirts and sweaters
The C&S Country Gardens in Lorette
The Fiola farm in St. Geneviève
Little Love Home's shop for handmade wicker baskets and objects.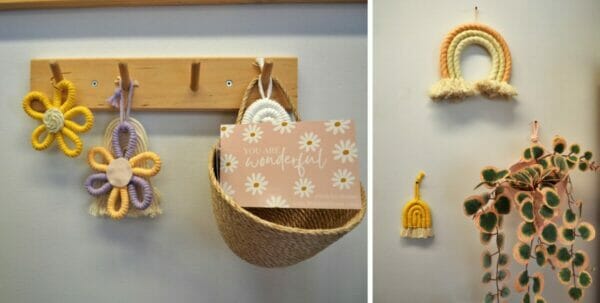 Varied landscapes
A grain elevator (Dufresne was the first silo visible to westbound travellers on the Trans-Canada Highway!), fields as far as the eye can see, Dawson Trail no longer resembles the swamp it was when it was built.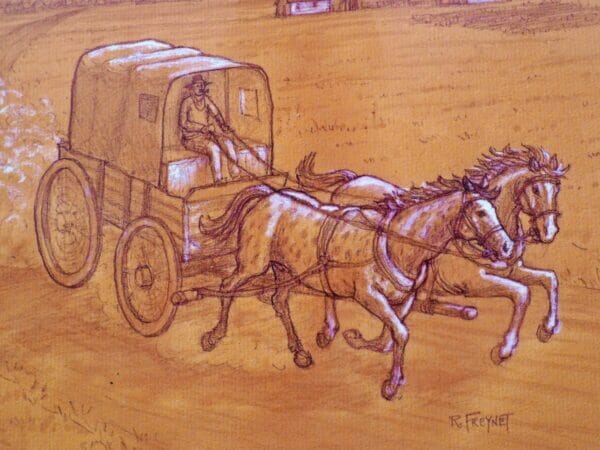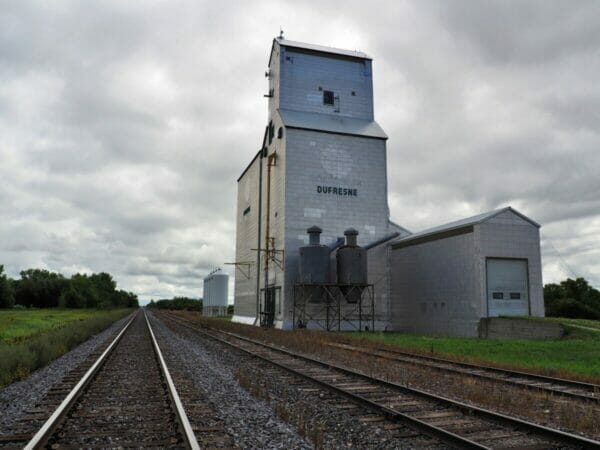 And of course, the ride would not be complete without a visit to the Canadian Longitudinal Centre – the Centre of Canada Park – in the Rural Municipality of Taché. The huge red chairs are waiting for you! Have a good ride on the Dawson Trail!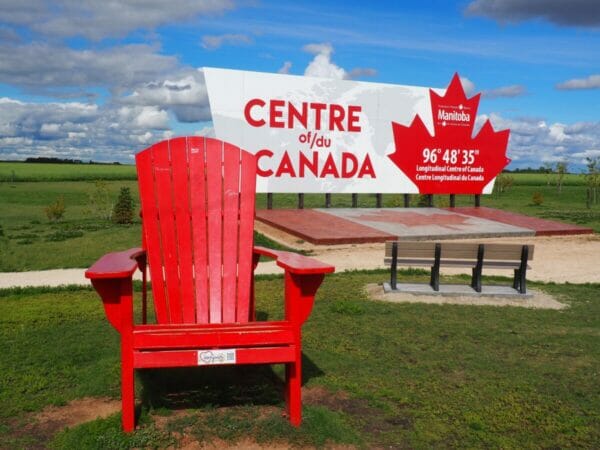 Written by Kenza Zaoui